We are here to help you!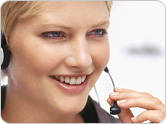 Contact us for more information

800.987.6269
UNLIMITED FREE SUPPORT
Would you like to SIMPLIFY your Trading Process?

The TradeFinder can help you eliminate all those confusing screens!

Put more powerful information at your fingertips with VISUAL EASE. 

This helps you:
Monitor Multiple Markets
Monitor Multiple Timeframes
Monitor Multiple Charts
Minimize Confusion
EASILY IDENTIFY:

The BEGINNING of the Move

Strong Trend Identification
Trade Management
Price/Action
Momentum
Multiple technical indicators of YOUR CHOICE 
The TradeFinder gives you Critical Information on Various chart-types:

Volume

Renko

Time-based

…any type chart you wish


 

We help you get Setup on 2 Computers!




The TradeFinder provides built-in technical analysis points that are important for your trading. 

The TradeFinder will:
Drill-down through the market clutter

Eliminate multiple monitors for VISUAL EASE


Simple to Use


Easy to See Multiple Market Moves

Extremely Powerful Analysis in 1 Simple Spot
Our TRADEFINDER works with:
Futures
FOREX
Equities Markets


You will SEE POWERFUL ANALYSIS, with visual ease, showing you the LEADING Market in REAL TIME whether you are looking for long-term trades or short-term trades.  
Just take a look at how easily you can see the essential information on:
Price/Action
Trend
Volume
Momentum
Support/Resistance
 We "unclutter" and "uncomplicate" the market moves for you. 
The TradeFinder can be configured to analyze multiple markets using multiple technical indicators that will indicate the probability of a market moving up or down in real-time during the LIVE Market. 
This helps you to not be left behind and in the dark on what is going on in the market. 
You can visually SEE the market moves with uncomplicated ease!


Learn More: Call us at 800-987-6269 or send an email to support@navitrader.com