We are here to help you!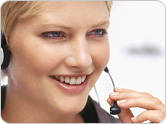 Contact us for more information

800.987.6269
UNLIMITED SUPPORT
Would you like to IMPROVE your Trading?

The NaviTrader ULTIMATE Trader Room Membership may help you!

The NaviTrader Membership training room is designed to provide a continuous learning process.
The room is open during live market sessions, (Tue/Wed/Thur 9:00-11:00 a.m. ET) so that you can see how to apply our tools in real live market conditions. See risk statements below. 

This may help you:
Shorten Your Learning Curve
Learn with LIVE Market Sessions
Strengthen Your Confidence
Minimize Confusion
EASILY IDENTIFY:

Instruments to Trade
Trends and Momentum
Overbought/Oversold Conditions
Trade Management
Risk Management
Multiple Market Analysis 
The Member Room shows you Critical Information on Various chart-types:

Volume

Renko

Time-based

…any type chart you wish


 

We help you get Setup on 2 Computers!




The Member Room shows you technical analysis points that are important for your trading.

See risk statements below. 


The Member Room may show you how to:
Drill-down through the market clutter

Control "Emotional Trading"


Time your Trade Entry and Exit


Find the Strong Points in the Market

Analyze Multiple Timeframes

Our Member Room demonstrates at various times in LIVE Market:
Futures markets such as
the E-mini
NASDAQ Futures
Crude Oil
Currency Futures


You may see and learn how to ANALYZE the LIVE Market for KEY FACTORS that are critical for achievement.
Just take a look at how easily you may learn the essential information on:
Specific Trade Setups
Technical Analysis
How to Enter and Exit
Spotting KEY Reversals
Risk Management Processes
Order Execution
Targeting Your Trades
Pivot Point Analysis
Identifying the Trends
Finding Momentum
 We help you to "unclutter" and "uncomplicate" the market moves. 
You may learn how to Probe and Dissect the Market with Investigating Ease. 
We review any news releases which may help you to not be left in the dark on what is going on in the market. 
You may learn how to visually SEE the Market with uncomplicated ease!
Members may post questions into the room for the benefit of the entire group in the room.
Archived Sessions: For anyone who cannot attend live sessions, we record some of the sessions so that they can be viewed at your convenience. 


Learn More: Call us at 800-987-6269 or send an email to support@navitrader.com

See Risk Statements Below